Prosper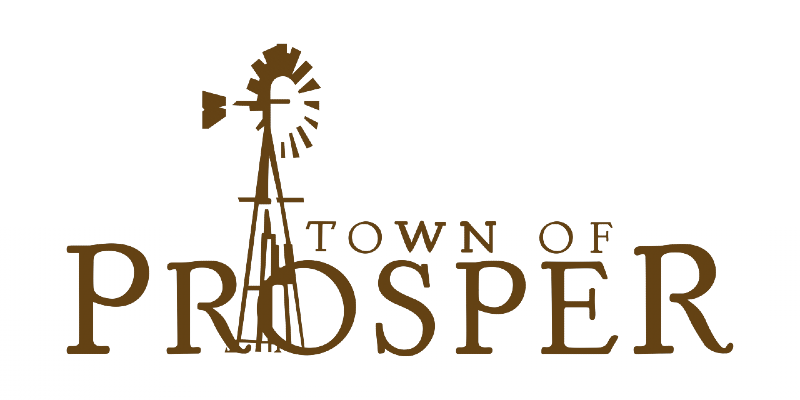 The first settlers arrived in 1846 to farm cotton in the black fertile prairie soil. Between 1850 and 1902, two settlements existed - Rock Hill was two miles south of the present town and Richland was one mile north. The development of these small communities was expedited in 1876 when county courts ordered small tracts of land to be established for a quick sale. These tracts, each about 160 acres in size, were sold for $3.50 per acre. Dr. A. T. Bryant of McKinney purchased what later became the center of the present town.
The towns merged during the establishment of St. Louis & San Francisco Railroad in March 1902. For years, Prosper was the central stop for the railroad between Dallas and Sherman. When community officials applied for a post office with the name "Richland", they were informed that the city name was already taken. Postmaster B.J. Naugle asked for an alternative name, and J.C. Slaughter suggested the name "Prosper" because crops that year had been very prosperous.
Prosper was incorporated in 1914 with a commission form of government and a population of 500. U.N. Clary was mayor and served in that position for the next 49 years.
Prosper is a growing area with many new homes and communities being developed. The Prosper Community of Windsong Ranch features a man-made crystalline lagoon.

A large silo in Prosper has the town's motto spray-painted one the side.

Amenities:
Desirable Neighborhoods:
Gentle Creek Estate
Lakes of Prosper
Whitley Place
Willow Ridge
Notable Employers:
Prosper ISD
Texas Instruments
Fidelity Investments
Notable Schools:
Prosper High School

Ranked 21st among the 2019 best open-enrollment high schools in the DFW Metroplex
Academic Performance:
Overall API: 74.6

Denton ISD: 58.6
Prosper ISD: 78.8
Housing Information:
Median value of a single-family home: $408,300
Median household income: $133,991
85.7% owner-occupied
Crime incidence rate: 11.9 per 1000 residents
Property tax rate range: 2.30%-2.46%
Commutes:
Approximately 14 miles (18 minutes) from central Prosper to Legacy Business Center
34 miles (35 minutes) to DFW International Airport Passenger Terminals
36 miles (37 minutes) to downtown Dallas
Matt Braun
Real Estate Professional
COMPASS
TX License Number
:
754454
Address:
6801 Gaylord Parkway, Suite 110
Frisco, TX 75034